7 Reasons Why You Need Cloud Monitoring Services for Your Business
Cloud Security Monitoring is the practice of continuous supervision and protection of data stored in the cloud from any unauthorized access. You need cloud security monitoring services to continuously proctor your resources, cloud data, infrastructure and applications to ensure optimal performance and prevent breaches and downtime.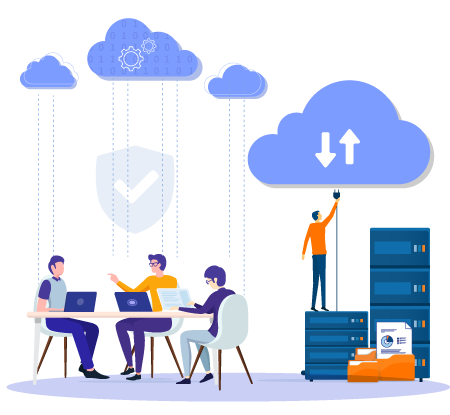 What is Cloud Monitoring?
It is a practice of continuously monitoring cloud resources using various tools and processes for flawless workflow. Depending on automated solutions, cloud monitoring looks after data that resides in virtual or physical servers for potential threats and vulnerabilities from a security perspective. As the cloud infrastructure increases day-by-day and all the client's information is stored on the cloud, cloud monitoring can avert the loss of critical business data and exasperation for clients by guaranteeing that their personal or classified data is secure. This trump card enables organizations to find the stability between the use of benefits of the cloud and the ability to diminish risks.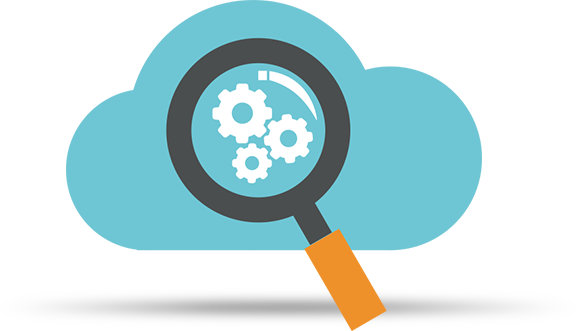 The necessity of Cloud monitoring:
Visibility of websites hosted in the cloud environment:

Administration and monitoring of processes, traffic, availability, and services use

Virtual environment monitoring:

Monitoring of both the virtual infrastructure and the individual virtual machines.

Cloud storage monitoring:

Monitoring of storage resources and the processes they supply to applications and databases.

Monitoring of the virtual network:

Monitoring of resources, devices, connections, and performance of the virtual network.
Reasons why your business needs cloud monitoring services:
1) Easy to access information
We can access cloud servers over the internet using a browser, a URL address of the cloud server where our services are hosted, credentials (username and password), and cloud systems are compatible with every operating system. AWS is a cloud monitoring solution that provides a single framework for governing all the organization's facilities from anywhere in the world. The customer has a complete holding of their information and data that guarantees the complete privacy of the data from beginning to end.
2) Data Visualization
The best way of data visualization is through graphs, tables, charts. Cloud monitoring solutions such as AWS monitoring, Google Cloud Monitoring, and Azure Monitoring provide data visualization through graphs for dashboards, data statistics, alerts on present data, and historical data analytics. Every cloud platform, either it is public or private, has a separate monitoring dashboard.
3) Single Platform
All relevant data from all data sources are brought together in a single platform, which can be easy to monitor all our resources data through the single platform. SIEMs hosted on clouds are an example of a single platform. It provides consistent alerts and notifications with high-value filters that can apply easily.
4) Greater Security
Cloud monitoring platforms have a lower probability of failure due to the continuous introduction of new technologies. Data restoration in case of loss is relatively smooth and automatic. The possibility of virus attacks is practically null as the cloud software is updated regularly, and proper scanning has been done on these servers.
5) Cost-Effective
As the services or applications are hosted on the cloud, it automatically reduces the costs associated with ownership and maintenance of the hardware necessary for hosting the application and the databases, which means cost-effective solutions. Like AWS, Azure, and Google Cloud are cloud platforms, and they offer data centralization and a variety of installation methods on cloud platforms. Cloud monitoring techniques lower the headache of hardware monitoring and maintenance, up-gradation tasks, and much more.
6) Compliance Maintenance
Nearly every compliance from HIPAA to PCI DSS requires monitoring of the resources. Cloud service providers or customers must use monitoring tools to avoid compliance violations.
7) Ready for future service
Nowadays, technology is changing at a lightning-fast pace. One of the key reasons to move towards a cloud environment is to access the latest tools, technology, and services. One needs to train their dedicated staff to work with new tools and technologies and dedicated resources to acquire upgrades for in-house programs. Third-party management cloud service providers are well equipped to manage and provide world-class service. Another thing is cloud services are cost-effective as compared to services that are hosted in-house.
Platforms used for Cloud Monitoring:
AWS (Amazon Web Services)
As in today's world, organizations are moving their IT to the cloud rapidly, and AWS offers all next-generation services like IaaS, PaaS, DaaS. AWS monitoring is a practice organizations can use to verify the security and performance of AWS data and resources. These practices depend on various tools to collect, analyze, and visualize data insights. Analysts can use these insights to identify issues, vulnerabilities and optimize configurations.

Google Cloud Monitoring
Google Cloud Monitoring is the set of practices that include:
Collecting metrics data from hybrid and multi-cloud environments in real-time
Visualize data insights from dashboards, charts also, we can generate alerts
Easy to integrate with various incident management tools like Slack, PagerDuty, etc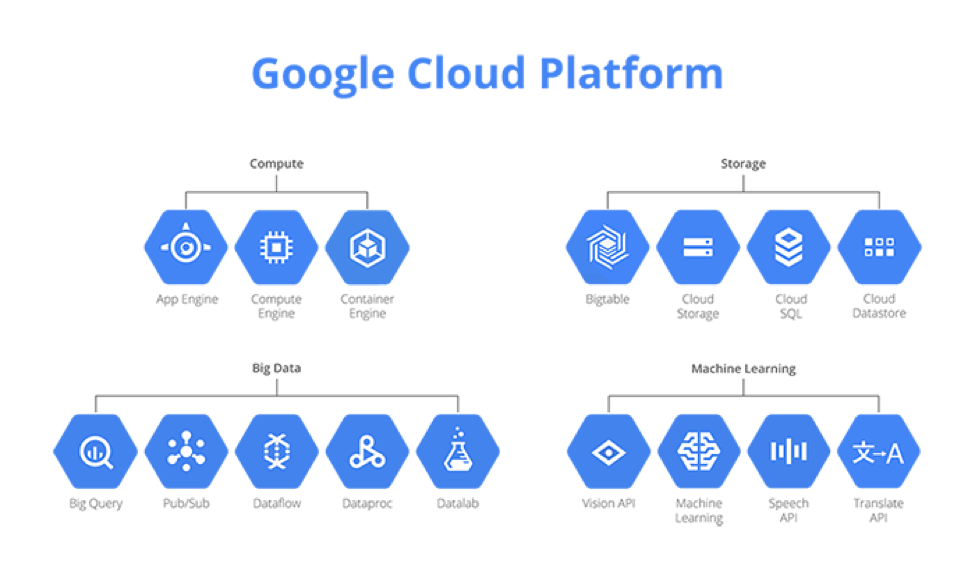 Azure Monitoring
Azure helps you to collect, analyze and act on data from your Azure portal. Azure monitoring helps organizations maximize the performance and availability of applications and minimize the workload of team members who must do these things manually.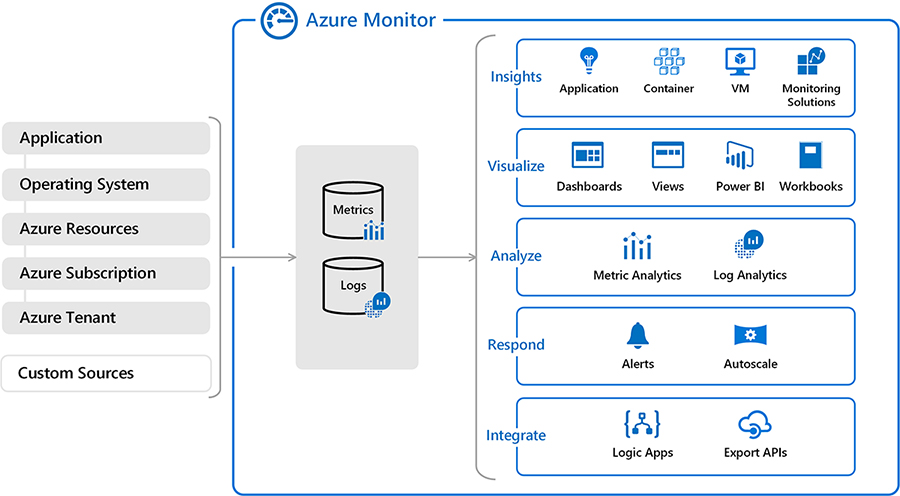 People also read: Azure Monitor vs. AWS CloudWatch Comparison