Endpoint Detection And Response
SafeAeon's Expert Security Team arms you with a highly-trained team of threat hunters and response experts.SafeAeon's 24×7 Security Teams work around the clock to monitor, detect, and respond to cyberattacks before they have the chance to impact your business.
Notify
We notify you about the detection and provide details to help you with prioritization and response
Collaborate
We work with your internal team or external point(s) of contact to respond to the detection
Authorize
We handle containment and neutralization actions and inform you of the action(s) taken
Why is EDR Important ?
Take Action Against Threats With a Dedicated Team of Response Experts Your business is growing, and so are your endpoints. See and secure them all with SafeAeon's managed endpoint services created to fit your business needs. Our service is made flexible to fit your existing infrastructure. Every new endpoint introduces a new layer of cyber risk. And those endpoints are multiplying quickly. We focus on simplifying that process for you by managing your endpoint security 24x7x365.
Prevention alone can't ensure 100 percent protection
When prevention fails, your organization can be left in the dark by its current non-managed endpoint security solution. Attackers take advantage of this situation to linger and navigate inside your network.
Adversaries can be inside your network for weeks and return at will
Because of silent failure, attackers are free to move around in your environment, often creating back doors that allow them to return at will.
Access to actionable intelligence is needed to respond to an incident
Organizations may not only lack the visibility required to understand what is happening on its endpoints, it may not be able to record what is relevant to security, store it and then recall the information quickly enough when needed.
Having the data is only part of the solution
You need expert security teams to analyze and take full advantage of the available data.
Why Do You Need Our Services
SafeAeon's 24×7 SOC operates ceaselessly to watch over, identify, and counter cyber attacks, ensuring your business remains resilient and unharmed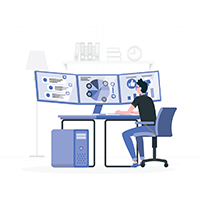 24/7 Eyes On Screen
Rest easy with SafeAeon's continuous vigilance for your IT infrastructure. Our dedicated security analysts ensure prompt threat detection and containment.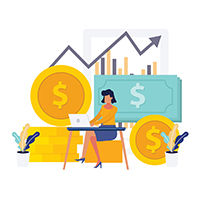 Unbeatable Prices
Access cutting-edge cybersecurity products through SafeAeon's unbeatable deals. Premium solutions at competitive prices for top-tier security.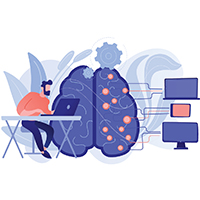 Threat Intelligence
Stay ahead with SafeAeon's researched Threat Intelligence Data. Clients enjoy free access for informed and proactive cybersecurity strategies.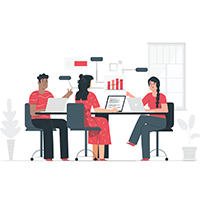 Extended IT Team
Seamlessly integrate SafeAeon with your IT team. Strengthen controls against risks and threats with expert recommendations for unified security.
Ready to take control of your Security?
We are here to help
Reach out to schedule a demo with our team and learn how SafeAeon SOC-as-a-Service can benefit your organization